Cooperation Partner
The Corporate Development Area cooperates both with large companies listed in the DAX and MDAX, for example, and with small and medium-sized companies from various industries. In addition, we also cooperate with several foundations and research associations, such as:
Cologne Graduate School

The Cologne Graduate School in Management, Economics and Social Sciences (CGS) is the integrated doctoral program of the Faculty of Economics and Social Sciences at the University of Cologne. The aim is to provide excellent training for young academics in teaching and research. The doctoral students come from the fields of business administration, economics, sociology, political science, econometrics/statistics, business psychology, and energy economics/energy policy.
Numerous graduate colleges and training programs, such as SOCLIFE and EXACT, are united under the umbrella of the Graduate School. There is close cooperation with the graduate school of the Max Planck Institute (International Max Planck Research School on the Social and Political Constitution of the Economy - IMPRS-SPCE).
You can find more information about CGS hier.
ECONtribute - Reinhard Selten Institute
The Cluster of Excellence ECONtribute of the University of Cologne and the University of Bonn focuses on the study of markets in the field of tension between economy, politics and society ("Public Policy"). Under the umbrella of the Reinhard Selten Institute, the ECONtribute cluster will address the new challenges of markets.
The goal of the researchers involved in the cluster is to study markets and to develop a new paradigm for the analysis of market failures that goes beyond traditional approaches and takes into account current political, social and technological challenges.
Overall societal concerns such as fairness, social mobility, and the assumption of social responsibility are to be taken into account in market design. These goals are to be integrated in a systematic way into the analysis of incentives, market mechanisms, and policy-making procedures.
You can find more information about ECONtribute hier.
Reinhard Selten Institute
The Reinhard Selten Institute (RSI) is a joint research institute of the University of Cologne and the University of Bonn. It promotes independent thinking, excellent research and innovative methodological approaches in business and related fields.
You can find more information about RSI hier.
Dr. Jürgen Meyer Foundation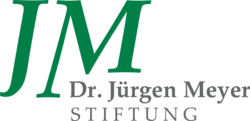 The Dr. Jürgen Meyer Foundation is an independent, non-profit foundation based in Cologne. According to the will of the founder, "ethics in business life" is the focus of the foundation's purpose. The promotion of education as well as the scientific research of the special problems of employees on the level of middle management shall constitute a further focus of the foundation's activities
More information about the Dr. Jürgen Meyer Foundation can be found at hier.